I've been eyeing a product on Amazon recently, but when I finally decided to buy it, the price had gone up enough to dissuade me from getting it right now.
I started searching for an Amazon price tracker site and found was: http://thetracktor.com It's seems very simple and clean. I found another good one called www.camelcamelcamel.com, but thetracktor.com seems cleaner to me.
It seems pretty good and they have a Firefox/Safari/Chrome plugin that loads the tracker into product pages while on the Amazon site.
You can set a price point on an item to get an email alert.
They have a link called 'Movers' that show items with recent decreases in price. http://thetracktor.com/movers/
Here's an example:
I was looking at the product "Dragon NaturallySpeaking Premium". Searching for it on the http://thetracktor.com I found the price on Amazon.com fluctuates very often on this software.
Screenshot from thetracktor.com: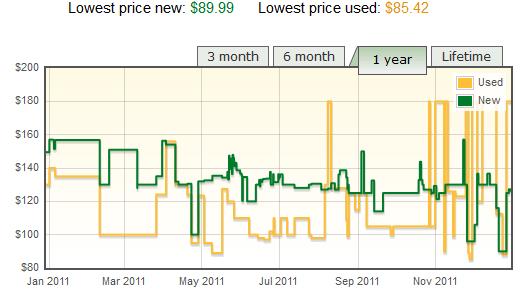 Here's what the plugin adds while on the amazon.com website: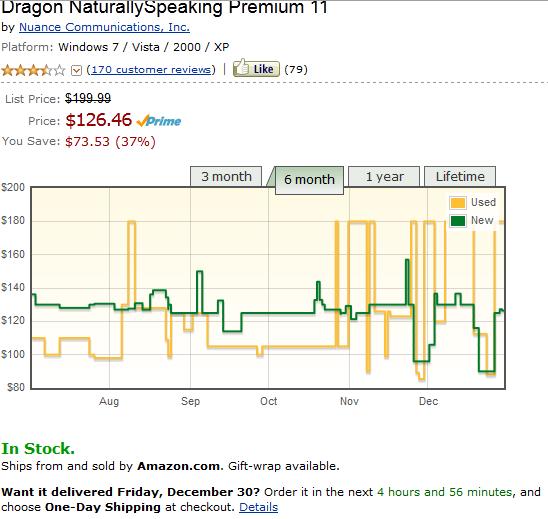 The plugin also gives you the ability to set the price watch alerts directly on the amazon.com website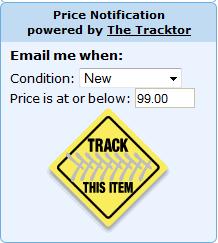 Thought I'd share.