My seminary kids love donuts. I think it would be more accurate to say they love sugar, but donuts seems to be the sugar of choice.
DeEtte and Lori came to visit this morning and brought them some donuts. The kids were in heaven.
Unbelievably, there were about 3 donuts left when all was said and done, and DeEtte sent them home with me. Like I need them. They'll make a pretty tasty breakfast tomorrow though – thanks DeEtte 🙂
When I was carrying the box out to my car, I noticed something on the side of the box: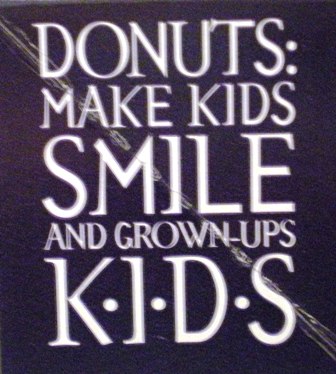 I laughed out loud. This is SOOO true!!